Solar System Panels Design & Installation
Solar System Panels Design & Installation
We are offering Project Development, Engineering, Construction, Operation and Maintenance of solar photovoltaic infrastructures. We manage the sizing, design and installation of the correct solar system for your needs.
At the heart of this solution is the deep industry knowledge, strategic partnership with a leading PV suppliers and association with world leading manufactures enable us to perform every step of the value chain including Engineering, Procurement & Purchasing, Project Management, Construction, Commissioning and Operation & Maintenance.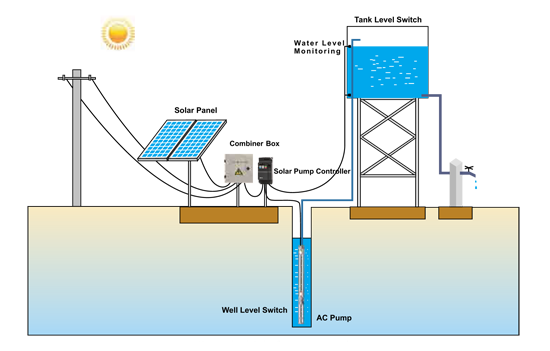 For customers who are grid connected, we offer a solar rooftop solution under Shams Dubai Solar program. This program is based on the principle of 'net metering', and allows customers to install solar panels to produce their own power, reducing their electricity bill every month. Any surplus electricity not used immediately is sold back to the grid at the same price, and at the end of the month only the net amount is billed to the customer. Should a customer produce more energy in one month than he / she has consumed, DEWA allows rolling over these kWhs to the next month.

System Architecture of EMS EMS consists of smart energy meters,...
Read More
We Make The Most Of Your Power
TPTS is a team of enthusiastic individuals who has executed many prestigious projects in various market segments . ​

In Technical Association with

© 2019-20 Three Phase Technical Services LLC. All Rights Reserved.