Field Contracting Services
MV & Transformer Maintenance & testing
MV ,Transformer Maintenance & testing
Power transformers are subject to several stresses and changes in their operational life, so that they will eventually deteriorate to the point that it fails or must be replaced. Power transformer maintenance allows this aging process to be quantified and tracked to avoid failures. Utilities and service companies schedule power transformer maintenance programs to assess their condition, increase its service life, and provide safe and trouble-free operation.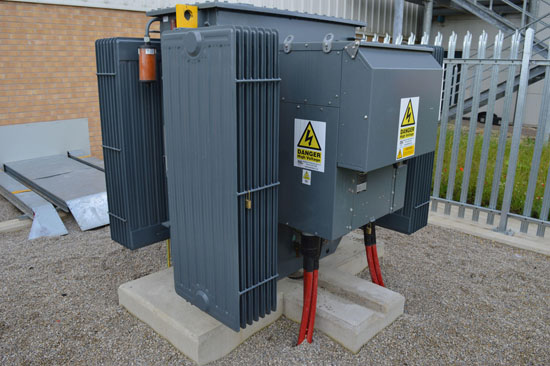 A power transformer maintenance and testing program includes the following benefits:
Increased safety, problems are detected before they are a hazard.
Increased equipment efficiency, conditions related to transformer losses can be corrected.
Reduced expenses, repair work can be properly scheduled.
Furthermore, any power transformer maintenance must include the following assumptions:
Historical test data, a properly documented and readily accessible testing data is required to assure an effective trending analysis during the power transformer maintenance.
The aging problems can involve different problems sources which might require crossing results of different parameters in the same transformer, for a complete diagnosis.
The power transformer maintenance requires scheduling outages, which since affecting the electrical service, must be performed trying always to minimize the time required for this outage.
Predictive Power transformer maintenance as an effective maintenance system
Power transformer maintenance includes periodic electrical testing of different parameters of the transformer, being common the periodic checking of some key magnitudes such as turns ratio, excitation current, polarization index, insulation resistance, tandelta, winding resistance, short circuit impedance, etc.
In contrast with periodic power transformer maintenance, is the application of maintenance actions only when the operating condition of the equipment justifies it, as a condition based maintenance, a predictive strategy through several parameters that are essential to the transformer operation, for obtaining a prediction for a fault occurrence in that transformer, and better schedule a maintenance action. Predictive power transformer maintenance provides trending data to help anticipate and plan future maintenance activities, which saves time and money.
From this point of view, there are four electrical tests which are sufficient for determining the state of the transformer completely :
Three Phase Turns ratio/ excitation current
Recovery voltage/insulation resistance/ polarization index
Three Phase Windings resistance measurement
Three Phase Short circuit impedance measurement

To understand the Electrical Utility comments & snags for new...
Read More
We Make The Most Of Your Power
TPTS is a team of enthusiastic individuals who has executed many prestigious projects in various market segments . ​

In Technical Association with

© 2019-20 Three Phase Technical Services LLC. All Rights Reserved.