Facilities Support Services
LV-switchgear service/maintenance/amc
LV-Switchgear Service / Maintenance / AMC
Electrical distribution and control systems are the heart of any facility, yet it is often the most under-appreciated utility. Without a reliable source of electrical power, operations of any facility would not be possible. In spite of the critical nature of electrical equipment, regular scheduled maintenance is not always a primary focus in some facilities. Do you have preventive maintenance in place?
Neglecting the maintenance of electrical equipment over a long period of time will inevitably lead to costly emergency repairs and equipment failures in addition to elevated safety and property risks. Be smart and use our preventive maintenance checklist to keep your electrical distribution system in good working order.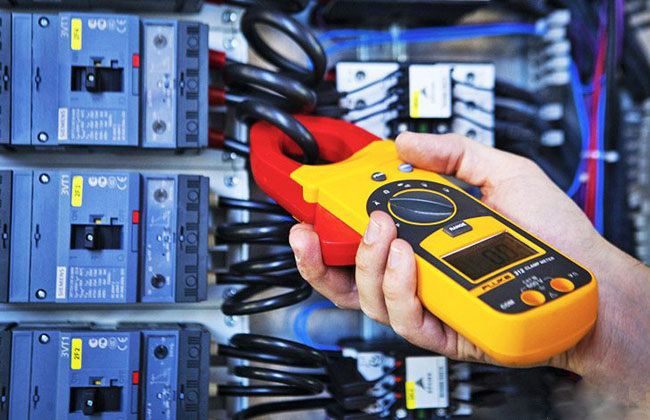 Here are 4 reasons why your commercial building needs preventive maintenance:
77% of equipment breakdowns can be reduced by implementing a preventative maintenance program.
The Institute of Electrical and Electronics Engineers report that the failure of electrical components is three times higher for systems without preventative maintenance programs.
An effective electrical preventative maintenance program will help to avoid the extra expense that disruptions and lost profit that can cause.
On average a small electrical failure could cause a minimum of six hours of interruption
With preventive maintenance, there is no 'one size fits all' approach; programs must be custom designed to fit the characteristics of the facility and vulnerability of the business. You therefore should take the following considerations into account:
A maintenance contract from TPTS will ensure the reliability of your installations in the long term and help you mitigate the risks associated with the continued operation of electrical distribution systems.
TPTS work with clients to develop the appropriate strategy for your power system and to ensure maximum safeguards against equipment failure. We provide technical support and maintenance on the complete range of TPTS products as well as on systems produced by all third party suppliers.

Busducts in any electrical construction, are usedfor transporting electrical power...
Read More
We Make The Most Of Your Power
TPTS is a team of enthusiastic individuals who has executed many prestigious projects in various market segments . ​

In Technical Association with

© 2019-20 Three Phase Technical Services LLC. All Rights Reserved.