latest post from our company
Busducts in any electrical construction, are usedfor transporting electrical power...
Read More
Table of Contents What is a Circuit Breaker?Air Circuit BreakerConstruction...
Read More

System Architecture of EMS EMS consists of smart energy meters,...
Read More

To understand the Electrical Utility comments & snags for new...
Read More
Electrical distribution and control systems are the heart of any...
Read More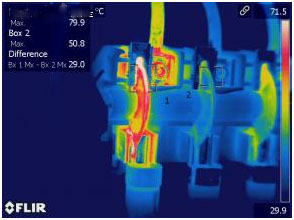 THERMOGRAPHY :Detect system overloads, loose joint connections, components and switchgear...
Read More
We Make The Most Of Your Power
TPTS is a team of enthusiastic individuals who has executed many prestigious projects in various market segments . ​

In Technical Association with

© 2019-20 Three Phase Technical Services LLC. All Rights Reserved.