LV Control System Panels for OEM
LV Control System Panels for OEM
Electrical control panels are designed and used to control mechanical equipment. Each one is designed for a specific equipment arrangement and includes devices that allow an operator to control specified equipment.  Electrical panel components control every piece of equipment in every industry. It's difficult to describe all possible combinations because every industry and most companies have defined component preferences.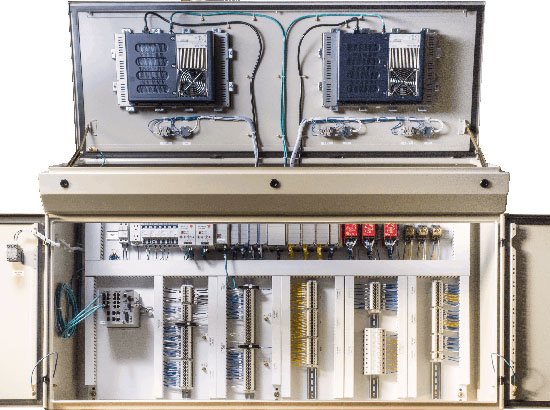 Electrical panels / switchboards provide industry-leading performance. Offering advanced protection, fault protection and seamless integration with energy management and control systems. Our broad selection of components and complete technical support allows you to deliver quickly and efficiently for you and your customers.

System Architecture of EMS EMS consists of smart energy meters,...
Read More
We Make The Most Of Your Power
TPTS is a team of enthusiastic individuals who has executed many prestigious projects in various market segments . ​

In Technical Association with

© 2019-20 Three Phase Technical Services LLC. All Rights Reserved.