Specialised Engineering Services
Electrical Safety Audit is examining the safety of electrical installations of any industrial/commercial/domestic. Electrical Safety Audit is performed by enquiry, inspection, testing and verification. Electrical Safety Audits are conducted by our experienced qualified professionals who assist clients in reducing risk and help to ensure compliance with applicable Safety Standards and Regulations.
TPTS follow a systematic approach for evaluating potential electrical hazards and produce reports recommending actions for improvement in Electrical Safety Installments.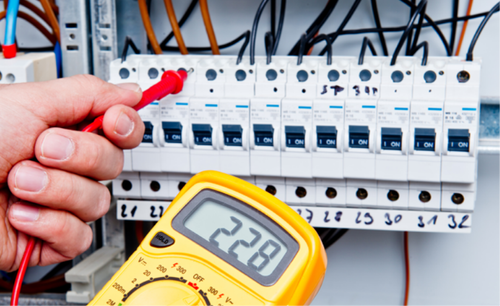 Electrical Safety Audits helps in identifying:
Electrical hazards to minimize the risk of accidents like fire due to short-circuiting,
Areas of risk or vulnerability in electrical systems and installations,
Non-compliance with the legislation and best practices.
Electrical Safety Audits include assessment of electrical equipment, cables, components & installations in industries & building segments.
Electrical Safety Audit by TPTS indicates organization's adherence to safe Electrical Installation, use of standard operating procedures of electrical intensive equipment and following Electrical Safety Standards and as truly Auditing Firm, offers Value Auditing Services in Safety Auditing by ensuring and suggesting Safety Measures. Auditing Services of TPTS are designed to meet Global Standards that deliver Credibility in adoption of Energy Saving Measures. To achieve this objective, professionally trained auditors are deputed to identify 'Opportunities and Measures for Improvements' in Electrical Safety Auditing.
We Make The Most Of Your Power
TPTS is a team of enthusiastic individuals who has executed many prestigious projects in various market segments . ​

In Technical Association with

© 2019-20 Three Phase Technical Services LLC. All Rights Reserved.