Industrial Automation System
Industrial Automation System
Today's highly increasing competitiveness over the industry demands high quality and most consistent products with a competitive price. To address this challenge number of industries considering various new product designs and integrated manufacturing techniques in parallel with the use of automated devices.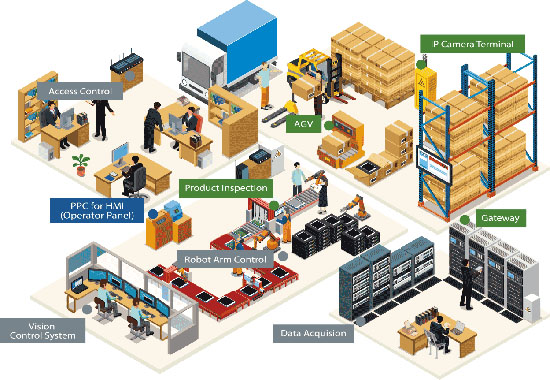 One of the remarkable and influential moves for getting the solutions of above mentioned challenge is the industrial automation. Industrial automation facilitates to increase the product quality, reliability and production rate while reducing production and design cost by adopting new, innovative and integrated technologies and services.
Industrial Automation
Process Automation
VFD System
PLC/HMI/SCADA Systems
We support following Brands of Automation :
(Schneider, SIEMENS, GE-Fanuc, Rockwell)

System Architecture of EMS EMS consists of smart energy meters,...
Read More
We Make The Most Of Your Power
TPTS is a team of enthusiastic individuals who has executed many prestigious projects in various market segments . ​

In Technical Association with

© 2019-20 Three Phase Technical Services LLC. All Rights Reserved.