TPTS is a team of enthusiastic individuals who has executed many prestigious projects in various market segments such as Oil & Gas, Buildings (Residential & Commercial), Infrastructure, Utilities & Industries in India & Middle East.
Driven by a culture based on transparency, honesty, a high focus on ethical values and entrepreneurship at every level, our company is aiming to become one of most admired organizations in Middle East and worldwide as well.
TPTS is committed to be acknowledged as a solution provider for the widest range of services which includes electrical design, engineering services, commissioning and site services we also supply switchgear, control & automation systems of all leading brands with premium quality & support, we continuously strive hard to achieve success with excellence and expertise in the electrical industry. Head-Quartered in Dubai, TPTS possesses a team of academically qualified and technically experienced engineering professionals .

Our special attention to build quality and reliability wins customer confidence gradually. We emphase on technology development and production efficiency results in up-to-date products and good value for money. That's why our product capture a lot of brains if not hearts. Our products & services are renowned for good value for money, offering competitive performance and features at affordable prices.
When it comes to customer satisfaction, it all comes down to perception, how our customer experiences the product and service provided by us. It's not what we believe or think, not what our studies or focus groups tell us, but what our actual customers look, feel & touch. So we understand that our bottom-line, financial results are tied to customer satisfaction and quality. At TPTS quality is measured along two dimensions, the physical and the performance (product quality, service quality, responsiveness, assurance, tangibility, empathy & reliability).
Our products & services can become a part for our customers in Green building rating system to facilitate design, construction, operation and evaluation of environment friendly industries & buildings.
We develop confidence and trust which begins to emerge, together with a more systematic and open approach, leading to a clearer and more methodical way of working. There is greater valuing of people, clarification of purpose, establishing of objectives, systematic collection of information, considering of all options, preparation of detailed plans and progress reviews to make improvements. In TPTS leadership is decided by situations, not thro protocols, everyone's energy is utilized and basic principles and social aspects of the organization's decisions are considered.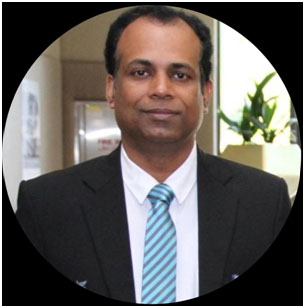 Sanjhayan.K.Velandy
Business Head
Senior executive with demonstrable year-after-year success achieving revenue, profit, and business growth objectives within start-up, turnaround, and rapid-change environments. Extensive background with multi nationals ALSTOM (India), Danway (Dubai), Siemens (UAE/Oman) in complex and challenging environments with proven ability to deliver results, in multiple international markets and industries; Led key initiatives and formulated strategies to meet changing customer needs & expectations resulting into high level of customer satisfaction with increase in Market Share, Sales Volume and added bottom-lines.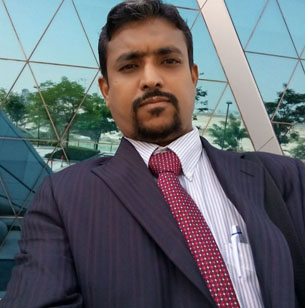 Mirza Azmat BAIG
General Manager
A Techno-Commercial professional with over 22 years of proven track record, academics and experience at Vedanta Group (India), Danway (Dubai), Schneider Electric (UAE) in LV/MV Switchgear Systems, Controls & Industrial Automation withall aspect of Management which contributes to Business Development, Marketing, Projects, Maintenance, Trainings, Vendor Assessment & Development, Material Management, Production, Process Control, Resource Planning - Recruitment, Cost Control etc. Good business insight and ability to ascertain, analyze needs, forecast goals, streamline operations, and envisions new program concepts.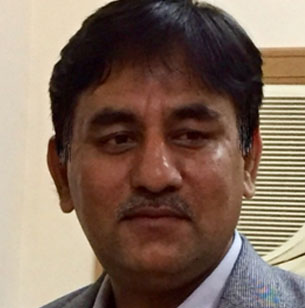 Zia Siddiqui
Sales Head
Having done his engineering from MIT, India, Zia moved to UAE in 2002 early in his career. A sales career spanning 18 years and having worked with organizations like Danway & Eaton, he gained a good insight into electrical industry across key segments like Constructions, Infrastructure and Oil & Gas. Successfully winning key contracts worth millions, establishing relatively new brand in a fiercely competitive market and forming a motivated and highly successful sales team are few of his careers key highlights. Business process understanding, dedication, perseverance and customer centric approach are his key attributes. Presently he is responsible in TPTS to lead & transform a young & energetic sales team to new heights.
We Make The Most Of Your Power
TPTS is a team of enthusiastic individuals who has executed many prestigious projects in various market segments . ​

In Technical Association with

© 2019-20 Three Phase Technical Services LLC. All Rights Reserved.