Specialised Engineering Services
According to the definition in the ISO 50002 standard, an energy audit is a systematic analysis of energy use and energy consumption within a defined energy audit scope, in order to identify, quantify and report on the opportunities for improved energy performance.
Therefore, an energy audit is an energy assessment. This evaluation analyses energy flows in a building, process or system to reduce the amount of energy input into the system whilst maintaining or improving human comfort, health and safety. The level of detail of this evaluation determines the type of audit.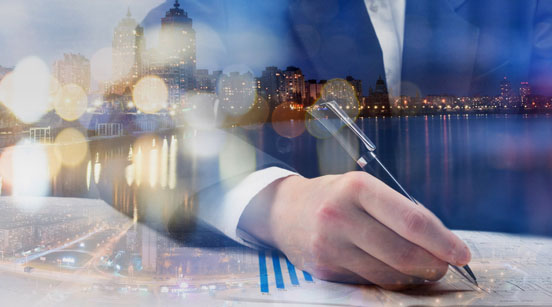 Types of energy audit
Walk-Through Audit (WTA): as the name suggests, this audit consists of a walk-through inspection of a facility to identify maintenance, operational or deficient equipment issues and also to identify areas that need further evaluation. The results of a Walk-Through Audit include an identification of energy saving opportunities, a qualitative analysis of the implementation of energy saving measures and an estimation of its potential energy saving. The final audit report is usually accompanied by basic comments on a project's feasibility.
Energy Diagnosis: this audit includes performing economic calculations and may include using some metering devices to identify actual energy consumption and losses. The results of an Energy Diagnosis include an energy balance (energy uses breakdown) and a list of energy efficiency measures derived from performance or building facility.  The results also include financial analysis for each of the identified measures in order to categorize and prioritize the implementation of these measures.
Investment Grade Audit (IGA): this audit is a detailed account of energy use, including a quantitative study of the implementation with detailed investments and operational and maintenance costs and an analysis of the investment model.
The results of an Investment Grade Audit include the real energy demand and an energy balance. Likewise, the audit suggests a number of energy saving measures, including the calculation of energy savings and the investment needed to carry them out. This audit proposes bundled measures, with a financing plan as well as implementation and savings verification plans.
How do I know which energy audit is right for me? It depends on the purpose of the energy audit. If you want to identify potential savings in order to prioritize further studies, you need a Walk-Through Audit.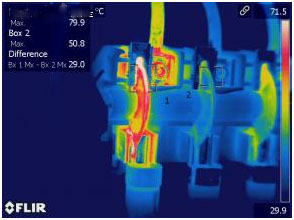 THERMOGRAPHY :Detect system overloads, loose joint connections, components and switchgear...
Read More
We Make The Most Of Your Power
TPTS is a team of enthusiastic individuals who has executed many prestigious projects in various market segments . ​

In Technical Association with

© 2019-20 Three Phase Technical Services LLC. All Rights Reserved.